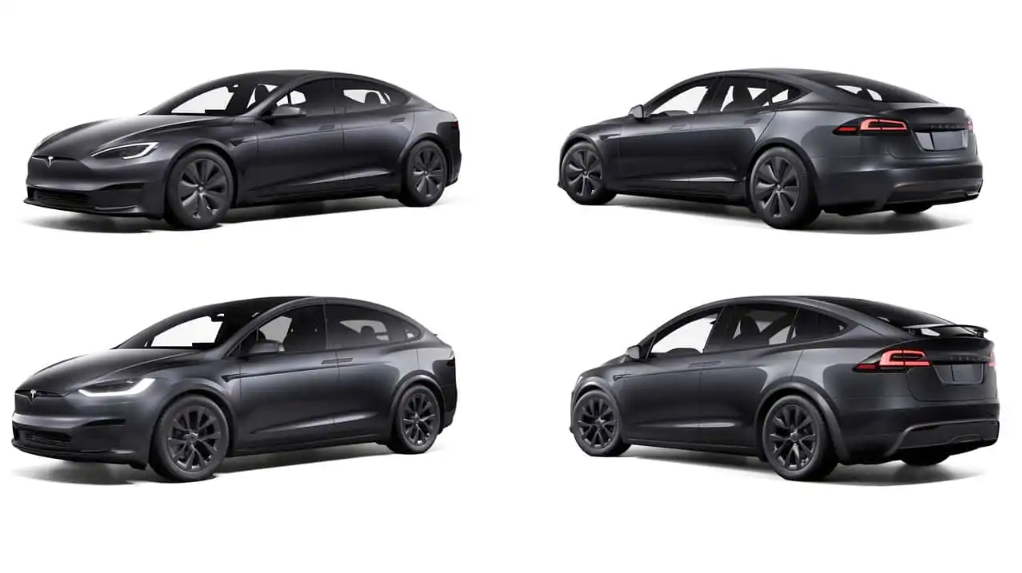 Tesla Introduces New Stealth Grey Paint Color For Model S And Model X
Tesla is trying to make its flagship duo, consisting of the Model S and Model X, more attractive with a new paint color to boost weakening sales.
Let's recall that during the third quarter, global deliveries of the Model S and Model X were down by 14 percent year-over-year at 15,985. The nine-month result for 2023 is also in the red at 45,905 (down 7 percent year-over-year). In its best years, Tesla was selling about 100,000 units a year.
One of the solutions to make the Model S/Model X duo more attractive is the addition of new paint colors. In March, the company introduced a new Ultra Red paint color and initially charged $3,000 for it.
In September, we reported that all optional paint colors became free, while the company applied significant price cuts of $13,500-$18,500, which even allowed one of the Model X versions to qualify for the federal tax credit. There was one price increase for the Model X Plaid earlier this month, but overall, the offer is now pretty good compared to the previous months.
The latest move is the launch of a new Stealth Grey paint color, which replaces the Midnight Gray. Tesla says that it's now available for the Model S and Model X in North America and Asia. Interestingly, Europe was not mentioned (despite all the cars coming from the same factory).
The other paint colors are Pearl White Multi-Coat, Solid Black, Deep Blue Metallic, and Ultra Red.