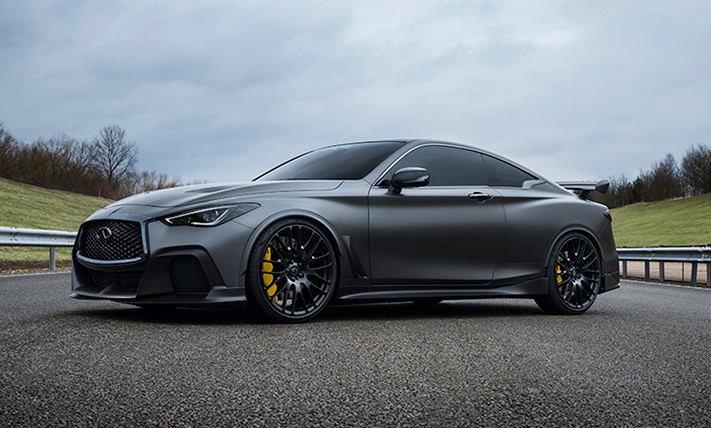 INFINITI and Pirelli announce 'Project Black S' partnership at the Canadian GP
The new partnership was announced at the Canadian GP by Tommaso Volpe, Director of INFINITI Global Motorsport, and Paul Hembery, Motorsport Director for Pirelli.
Unveiled in March 2017, "Project Black S" explores the potential of a future performance grade for INFINITI. Pirelli's contribution will include the design and construction of bespoke tires developed exclusively for "Project Black S."
The ground-breaking project hints at how a performance hybrid powertrain – developed in close collaboration with Renault Sport Formula One Team – could significantly enhance the performance and dynamics of an INFINITI Q60.