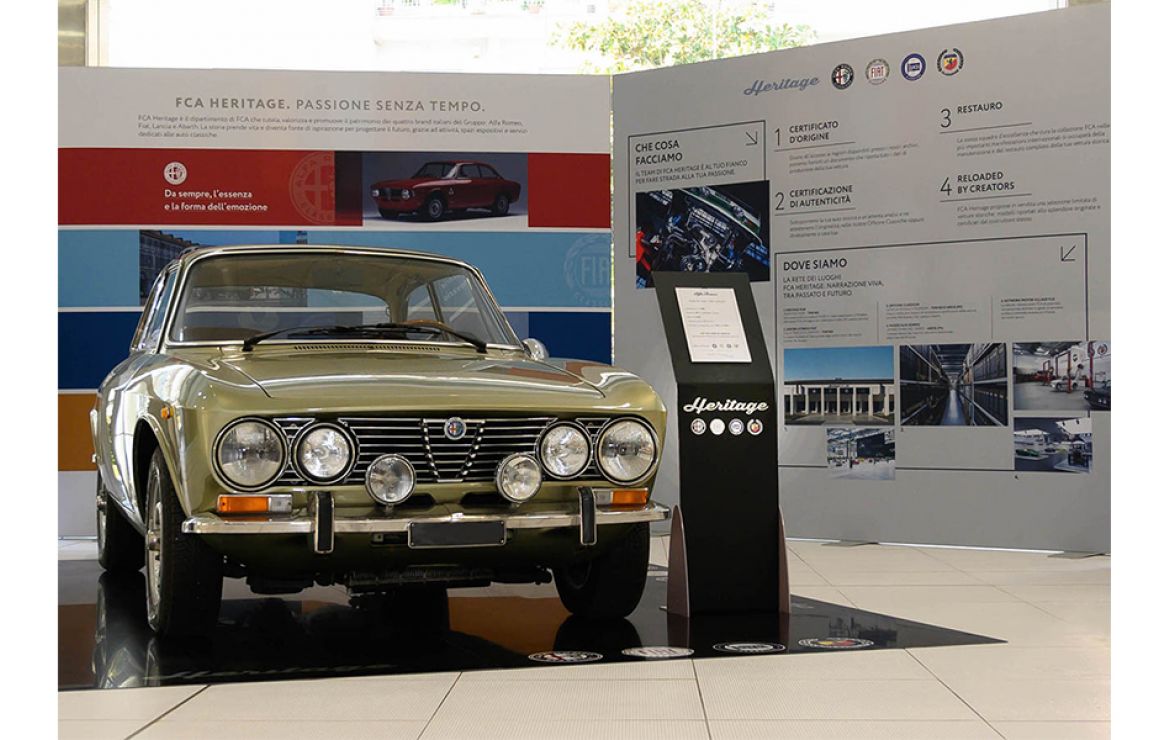 "Heritage Points" open in the Motor Villages of Rome and Palermo
A few months after celebrating its fifth year of activity, the Heritage department is reinforcing its operations by opening new Heritage Points in collaboration with the Motor Villages of Rome and Palermo. These Points will make it possible to offer some of the services most appreciated by vintage car enthusiasts, including the opportunity to request Certificates of Origin, have their historic car inspected for the Certification of Authenticity and purchase merchandising and a selection of spare parts specifically dedicated to vintage models.
The inauguration of the Heritage Points in Rome and Palermo represents a continuation of the highly successful project initiated with the Mirafiori Motor Village and the Motor Village in Arese, confirming the importance of their services for collectors. Specialized personnel will be present to ensure dedicated assistance tailor-made to meet the desires of connoisseurs: Heritage Points thus become this project's ambassadors and promoters, offering quality service and expertise while increasing a network of presences in Italy.
A special communication campaign will back up the initiative, starting with the clear visual impact of the Heritage Points within the Motor Villages, plus traditional promotion through local press channels and a direct "digital oriented" contact channel through the websites and social networks of the Motor Villages. The project will also be promoted on the Facebook and Instagram pages of the Heritage Dept., which have already exceeded 37 million impressions.
In view of the growing interest aroused by this initiative, and the many fruitful collaborations established with prestigious partners in various European countries, the project will soon be extended to other European Motor Villages, specifically in the UK, Germany and Switzerland, markets where the cult for Italian vintage cars is particularly strong: a "timeless passion", as the Heritage slogan says.
The Heritage department was established in 2015. Its primary mission is to preserve and valorize the immense historical heritage of the Abarth, Alfa Romeo, Fiat and Lancia brands, focusing particularly on the fleet of 600 exemplars it owns. The Heritage project extends beyond conservation, aiming also to enhance and revive a fascinating motoring heritage rich in history: a past that deserves to be handed down as a glorious example still vibrantly alive today. Its activities include a series of static exhibition displays, participation in many competitions reserved for classic cars, and the offer of numerous services devoted to the vintage sector.