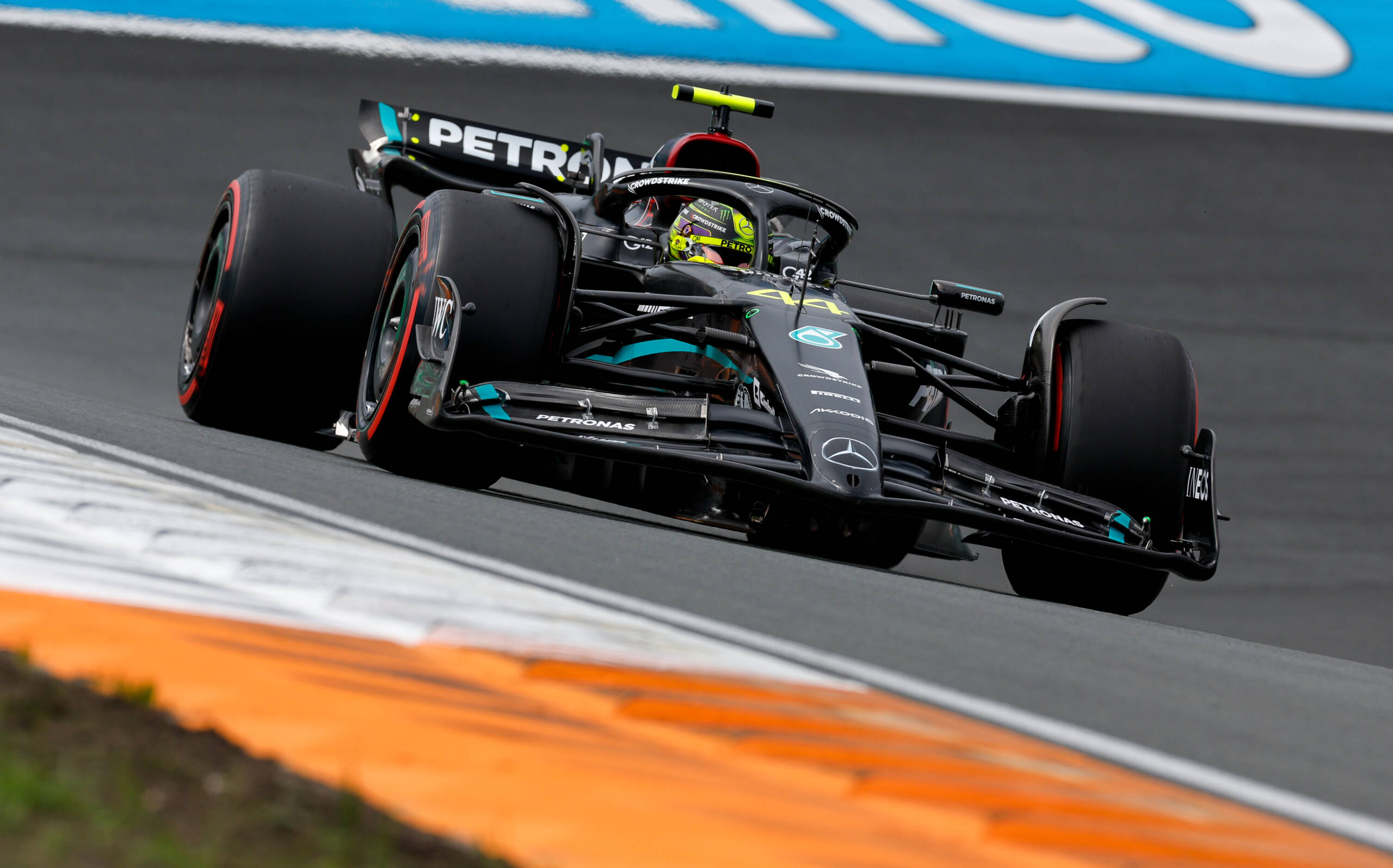 2023 Dutch Grand Prix – Friday
Returning to action following the mid-season break, the team enjoyed a solid Friday in Zandvoort, balancing performance work for this weekend and development experiments.
2023 Dutch Grand Prix – Friday
Andrew Shovlin, Trackside Engineering Director
We're all really excited to get back to racing after the break. We've been able to bring a few updates to this race which will hopefully help nudge us in the right direction; certainly, the car seems be working reasonably well. We had quite a few test items in the first session which meant we were running new tyres a bit later than normal, as a result the red flag was quite inconvenient to us as we were trying to use new tyres when most of the field was on race runs. The second session was quite clean, the medium tyre was working well but we've got room for improvement on the soft, neither driver felt that they got the best from it so that's something for us to work on overnight. The long runs were okay, we need to find a bit of consistency but the pace looks to be there and the balance is reasonable. Overall, an encouraging day.
Today's FP1 programme consisted of development experiments and set-up work to find a good working window for the car at this circuit.
In FP2, we completed the usual programme of low- and high-fuel work using the medium and soft tyres, including a comparison of the two compounds on high-fuel race runs.
In terms of relative competitiveness, FP1 seemed stronger than FP2 – which will be a topic of investigation for the team during overnight work here at track and back at the factory, to find the right compromise for the rest of the weekend.
As always here in Zandvoort, the field is very compressed, with the top 17 separated by less than 0.8s on the timesheets at the end of FP2.