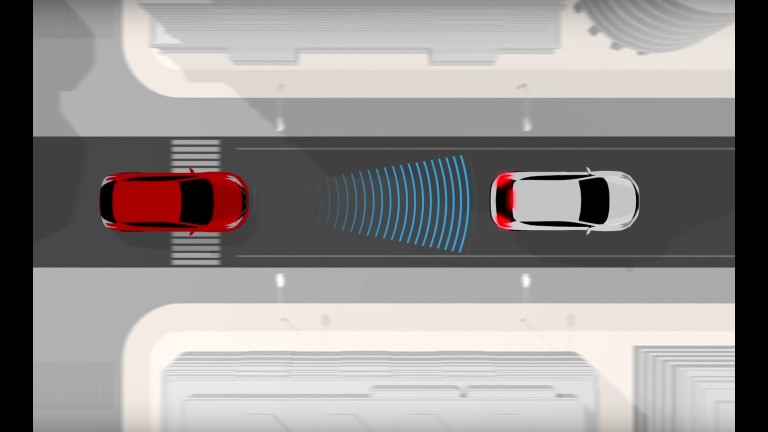 Nissan to offer standard Automatic Emergency Braking (AEB) on eight Canadian models in 2018 model year
AEB (previously known as Forward Emergency Braking) uses radar technology to monitor a vehicle's proximity to the vehicle ahead, giving the driver audible and visual display warnings to help the driver reduce the vehicle's speed if a potential frontal collision is detected. If the driver fails to respond, the AEB system can apply the brakes, helping the driver to avoid the collision or reduce the speed of impact if it is unavoidable.
According to National Highway Traffic Safety Administration (NHTSA) data, one-third of all police-reported crashes involve a rear-end collision (2013 study). NHTSA also reports that systems such as AEB can help reduce injury insurance claims by as much as 35 per cent (2015 report).
"The big news here is that we're making AEB standard across all grades of our best-selling models," said Bert Brooks, senior manager, Product Planning, Nissan Canada, Inc. "This increased AEB availability is part of our ongoing commitment to help reduce fatalities while realizing our comprehensive vision of Nissan Intelligent Mobility."
The projected 2018 AEB sales are more than double that of previous model years. It will be offered as standard equipment on 2018 Rogue, Altima, Murano, LEAF, Pathfinder, Armada, Maxima and Sentra (except manual transmission-equipped and all NISMO versions) models, as well as select Qashqai models.