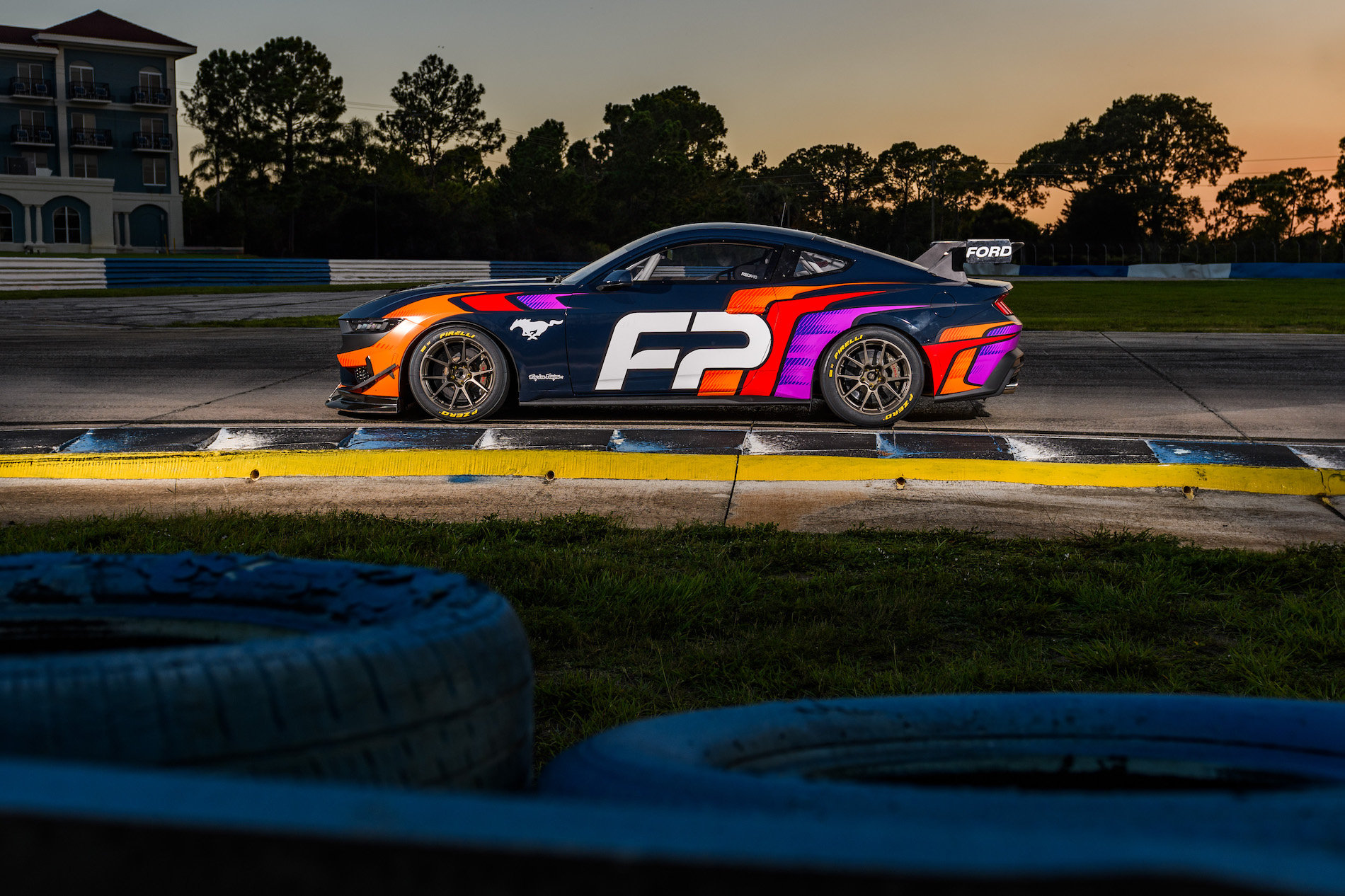 NEW FORD MUSTANG
The iconic Ford muscle car has been reinvented for the 21st Century, combining heritage-inspired design with a modern digital experience.
NEW FORD MUSTANG
The most driver-centric cockpit of any Mustang features a 12.4-inch digital cluster and a 13.2-inch SYNC 4 display housed behind the same integrated glass screen, with customisation allowing the driver to choose colour scheme, instrument design or a 'calm' screen with minimal information. Unreal Engine 3D software produces real-time renderings in the centre display, allowing the driver to interact with the car virtually.
A new Gen IV 5.0-litre V8 engine features a dual air intake and dual throttle body for increased airflow and response, while up to six customisable Drive Modes including Drag and Track allow the Mustang to be optimised for a variety of driving conditions. A choice of 10-speed automatic or six-speed manual gearbox is available, with a standard Performance Pack including 19-inch alloy wheels, a sport limited-slip differential and an Active Valve Exhaust for adjustable engine sounds.
Building on the legendary style of previous generations, the new Mustang comes in coupe and convertible form with an edgier and more impactful design. New alloy wheels designs, colour options and brake calliper colours increase choice and personalisation for customers.