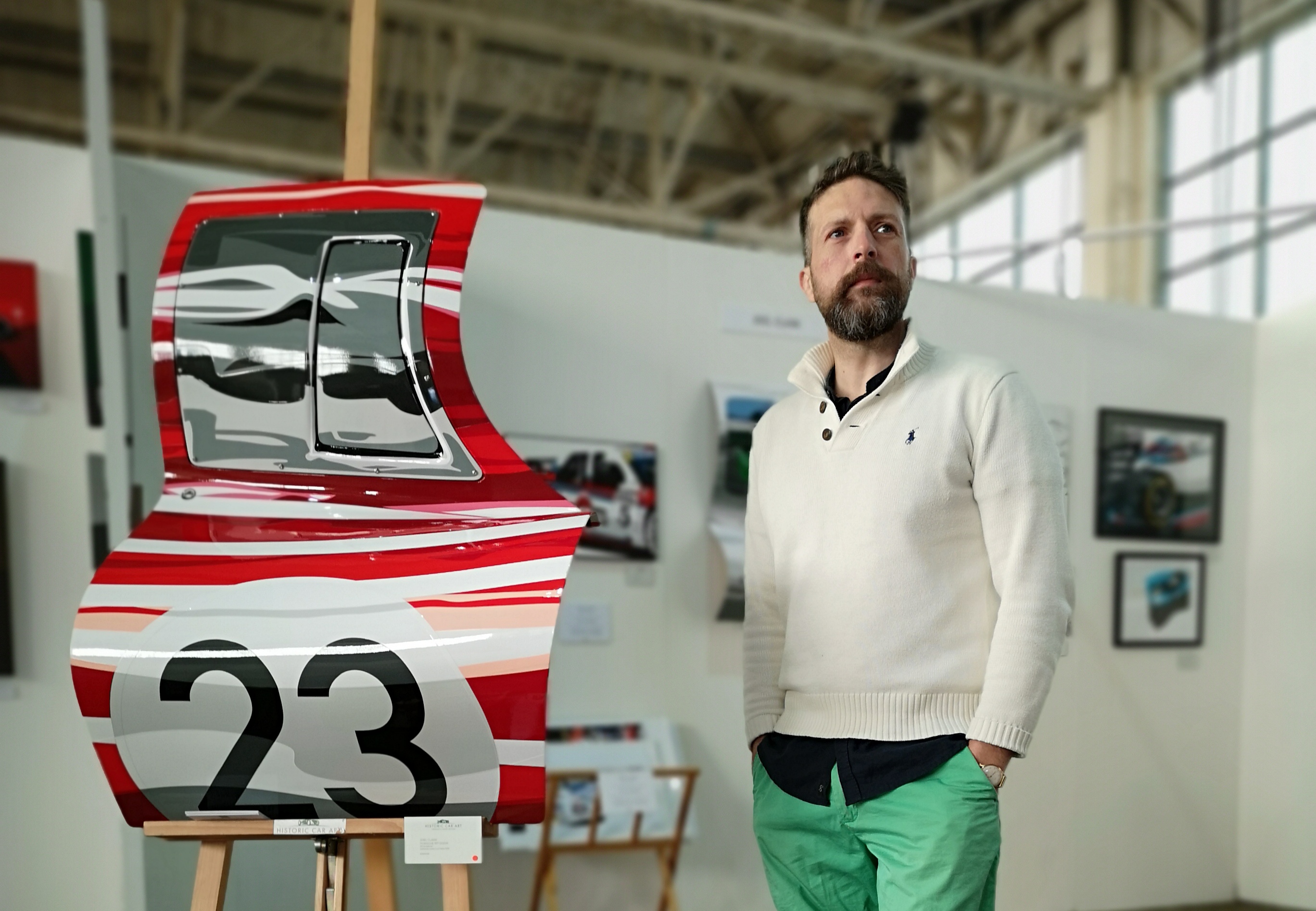 Motoring Artist Uses Hand Cut Vinyl Art To Promote Concours Event
One of the UK's top motoring artists who started his career designing  vinyl stickers for racing cars,  is using the medium to promote  one of this year's top concours events. Hand cut Vinyl art from Joel Clark is being used to promote Auto Royale, a modern reimagining of the traditional Concours d'Elegance which will be held at Waddesdon Manor, Buckinghamshire, between the 16th and 18th of July.
Auto Royale is an exciting new event concept where modern British culture meets world-class automotive machinery, in a luxurious yet accessible setting with a feast of fine food, exciting entertainment and great artwork.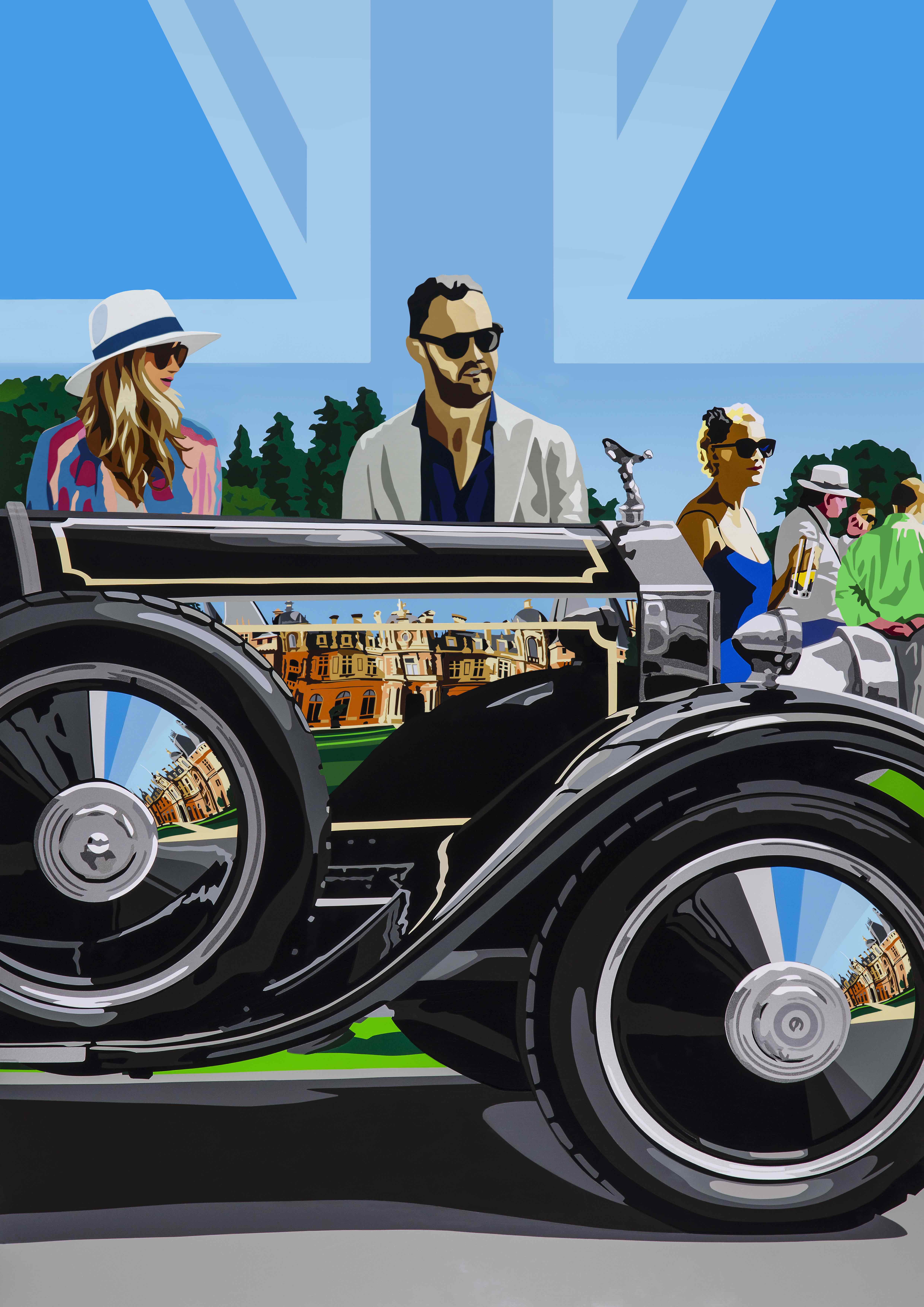 Joel Clark's , distinctive style stems back to 1990, when as a signwriter in Silverstone, he designed and created vinyl stickers for racing teams based around the circuit.  Art college followed shortly after, leading to 17 years as a creative in the advertising industry.
Now his design for the show is being used to promote it worldwide and will be on sale as a poster
Joel who is based in Oxfordshire said: " It's great that the artwork has been so well received. I am delighted and its been a pleasure to work with the team and interpret their vision of the show.
Event organiser Paul Mathers said: "Sometimes with a new relationship, you know when it's 'just right' and so it was when Joel pitched his idea to us for our Auto Royale event poster. His design perfectly captures the contemporary cool that lies at the centre of our concours vision, and it has made the concours even more visible."
But Joel is not alone, two other famous British artists will be an essential part of the art offering at the Concours.
Paul Oz's success is testament to anyone who ever thought, "I can do that", and his talent was born out of a very basic need to decorate a rather bland, white-walled rented flat.  That was more than 15 years ago. Since then his name has become synonymous with F1 racing and the newest wave of street-inspired British art.  Celebrating the emotions, heroes and history of sport, his work has been commissioned by celebrities, sportspeople and sporting teams around the globe, and featured in every F1 Paddock Club.
Paul will be appearing at Auto Royale courtesy of Wishbone Publishing Ltd, with his works decorating the walls of the VIP Club. He will be creating two very special, one-off, hand embellished artworks, to be auctioned off for the official Auto Royale charity, Startermotor.
Visitors will have an opportunity to place their bids across the weekend, culminating in a live auction on Sunday afternoon, or purchase directly from ArtMarket Gallery, onsite at the show. 
Featured in Vogue & GQ and having worked alongside clients like Rolls Royce and Bang & Olufsen, JJ Adams is rapidly becoming one of the UK's most talked about and collectible artists. He is bold and confident in style often completely transforming celebrity images or iconic landmarks, with his own inimitable edge and blurring the lines between new media, pop, fine art, digital art and photography. 
JJ's art has heavily influenced the event design elements of Auto Royale and his art will decorate the walls of the Chairman's Lounge, where JJ will make an appearance over the weekend.