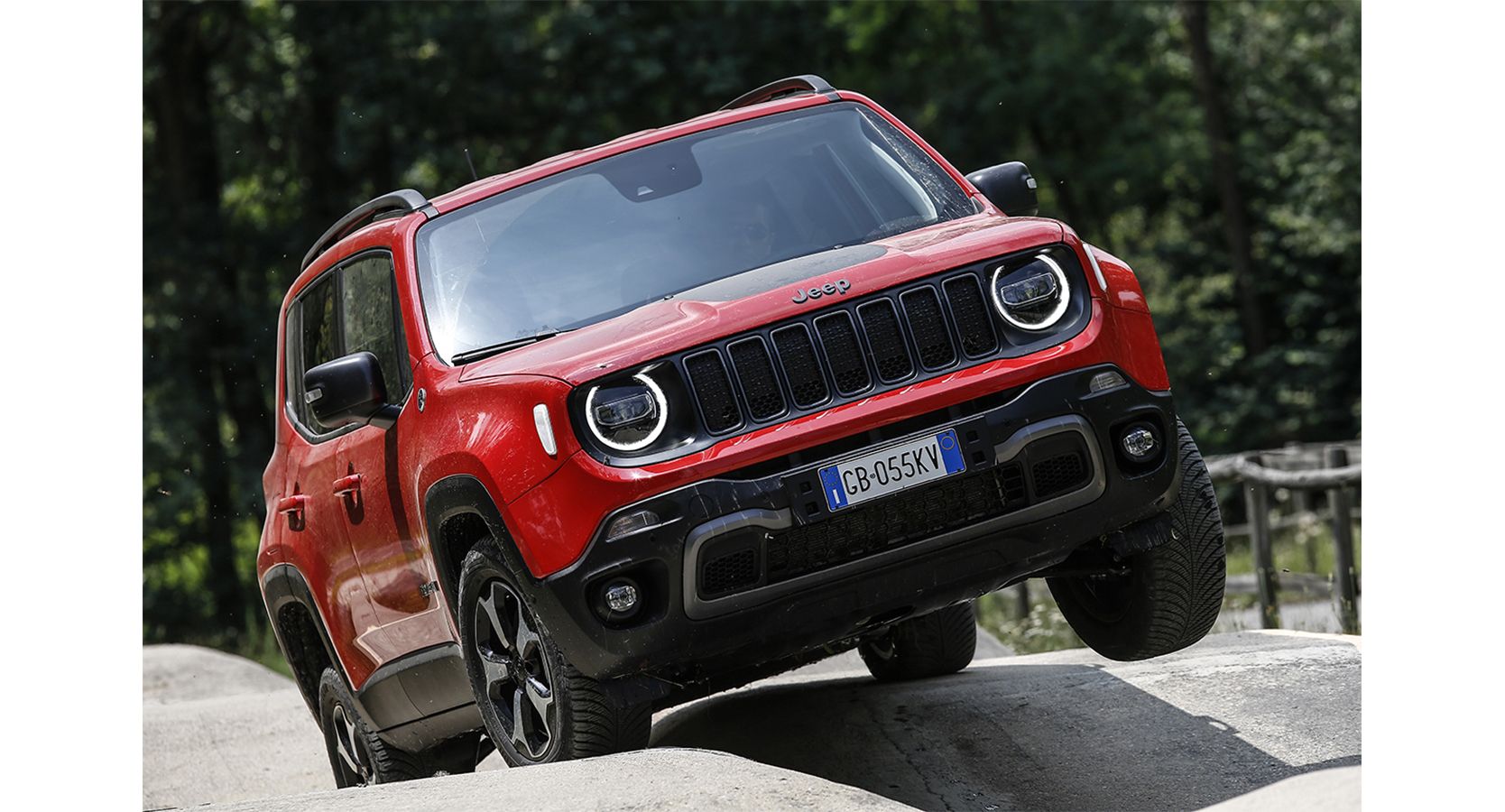 Jeep Renegade takes award for Best Small SUV following introduction of 4xe plug-in hybrid model.
In the year that will mark the 80th anniversary of the Jeep® brand, UK's 4×4 magazine has lauded both the Wrangler and Renegade models in their annual 4×4 of the Year sponsored by BFGoodrich honours.
The Jeep Wrangler once again takes home the 4×4 magazine's Off-Road Award, a special category which concentrates solely on a vehicle's off-road performance.  The expert judges praised the Wrangler for its purity, as well as its ability to drive across Africa or just the potholed M25 in London.
The Jeep Renegade also took home the award for Best Small SUV with the judges recognising the new 4xe plug-in-hybrid model as the update that set it apart from the tough competition in this category.
Every year, a panel of experts from 4×4 magazine – one of the world's most renowned 4×4 specialist publications – tests a large number of four-wheel-drive vehicles from the world's manufacturers. As well as scoring the cars for their on-road driving features, the jury take them on a tough off-road evaluation course before delivering their verdicts across a number of classes, including Small, Medium and Large SUV, Performance SUV, and Best Off-Roader. Special Awards include Best Value, Off-Road Award and 4×4 Manufacturer of the Year.