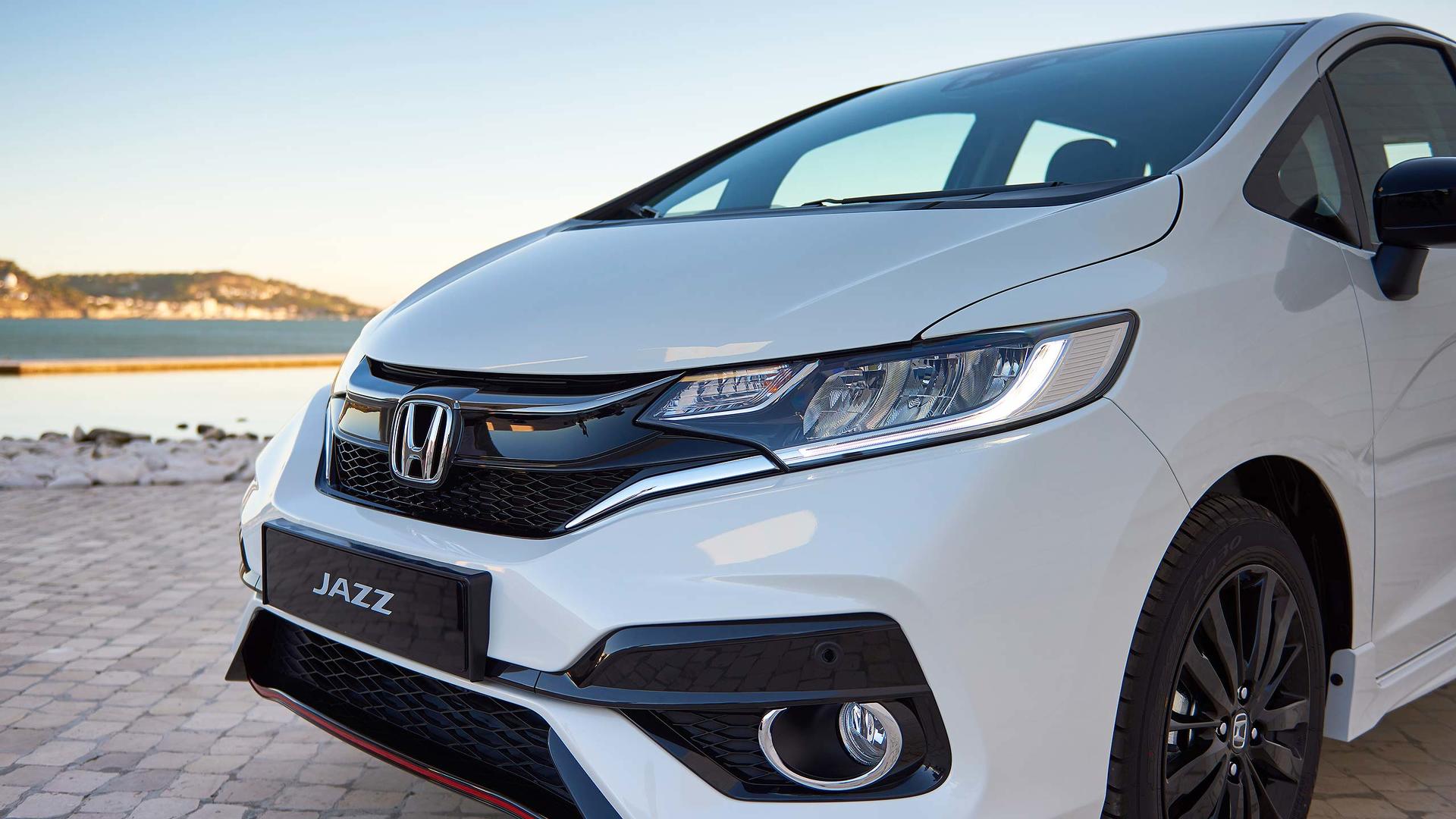 The new Jazz builds on the strong reputation of its highly successful predecessors. The global car, also known as the 'Fit' in some markets, has sold over 7 million units worldwide since the first generation model was introduced in 2001.
While the new model retains the classic Jazz silhouette, it exhibits distinctive sporty styling upgrades, including a bold new 'family face', strong character lines, and the addition of a new Dynamic grade.
The Jazz follows Honda's 'man maximum, machine minimum' design concept. This concept aims to achieve a compact yet highly-efficient package through maximising the space for occupants, while minimising the space utilised by the car.
The four-metre long Jazz employs a centre-mounted fuel tank to allow for class-leading interior space and Honda's innovative packaging solutions. Honda's Magic Seats system ensures the interior offers unmatched versatility, with a range of configurations for carrying cargo and passengers.
Occupants also benefit from impressive refinement and advanced safety and infotainment technologies, as well as a highly efficient and dynamic driving experience.
High-quality soft-touch materials and thoughtful interior design provide a sophisticated ambience, complemented by a 7-inch touchscreen in the centre of the dash on higher grades, featuring Honda's infotainment system, Honda Connect.
The new Jazz is available with a choice of two powerful and efficient petrol engines – the familiar 102 PS 1.3 litre i-VTEC from Honda's Earth Dreams Technology series, as well as a new 130 PS 1.5 litre i-VTEC unit. The latter is offered in the Jazz for the first time in Europe, giving customers the option of a more powerful drivetrain.
A refined ride is allied to responsive and engaging handling thanks to a rigid and lightweight chassis, plus sophisticated suspension that has been specifically tuned for European roads.
As with all new Honda vehicles sold in Europe, the Jazz is fitted with active and passive safety technologies designed to make driving both easier and safer, including Honda's City-Brake Active system (CTBA) that helps to avoid or mitigate low-speed accidents.
2. Remarkable interior space and greater versatility
Optimal packaging provides class-best passenger and cargo space
Rear seat occupants enjoy unrivalled comfort and room to relax
354 litres of cargo capacity rises to 897 litres with seats folded
Magic Seats system offers four modes to maximise versatility
Wide tailgate and low load height ensure easy access
The application of Honda's 'man maximum, machine minimum' design philosophy ensures that the Jazz is a compact and highly efficient vehicle. A lightweight chassis employs optimised packaging solutions to provide best-in-class space for occupants and cargo. A low-profile fuel tank mounted under the front seats frees up underfloor space beneath the rear seats, enabling the platform to accommodate Honda's innovative Magic Seats system.
With its long wheelbase but compact overall footprint, the Jazz is endowed with class-leading interior passenger space: leg, shoulder and headroom in the front and rear are unrivalled in the segment.
The Jazz also gives customers class-leading cargo space. Boot capacity is 354 litres (VDA) with the rear seats in use and 897 litres (VDA) with the rear seats down. Furthermore, the Magic Seats in the rear of the Jazz – which split 60:40 – can adopt numerous configurations across four modes to maximise the versatility of the spacious interior.
Utility mode – the rear seat back folds forward as the seat base itself lowers into the rear passenger footwell, creating a 1,505 mm-long flat floor.
Tall mode – the front of the rear seat base rises up and back and is locked in a vertical position to leave a cargo height of 1,280 mm from floor to ceiling, allowing tall objects to be placed behind the front seats.
Long mode – the front passenger seat back folds back to a horizontal position, while the rear seat back folds forward, forming a 'tunnel' to accommodate items up to 2,480 mm long.
Refresh mode – the front seat back reclines to a flat position meeting the rear seat base to create a 1,580 mm-long 'couch', enabling occupants to sit in the rear and literally put their feet up after a long journey.
With a 1,090 mm wide tailgate and a low load height of just 605 mm, access to the boot is easy, while four tie-downs enable objects to be securely transported.
3. Lightweight, rigid chassis and dynamic suspension
Stiff platform with bodyshell and suspension tailored for Europe
Lighter suspension and new damper systems improve ride quality
Suspension set-up and Agile Handling Assist system minimise understeer
All-disc braking system ensures powerful and secure stopping
Building on the lightweight but rigid global platform, Jazz models for the European market exclusively feature a bodyshell with additional stiffening and Europe-specific suspension settings. The features are designed to maximise driving pleasure on typical continental roads by enabling the suspension and steering to function with the greatest possible precision.
Lightweight suspension components – MacPherson struts at the front and an H-type torsion beam at the rear – combine with the long wheelbase to provide an impressive base level of stability by naturally reducing pitching motions. Sophisticated damper systems also contribute to a comfortable ride for all occupants, and minimise the transmission of vibrations from the road into the cabin, generating a feeling of refined composure.
The front suspension geometry has a low front roll centre to enhance stability, which helps the Jazz feel precise, natural and agile when cornering. Its agility is further augmented by an electric power-assisted steering system, which delivers accurate feedback to the driver.
The sense of agile handling combined with optimised ride composure is further enhanced by Honda's Agile Handling Assist (AHA) system. AHA is another advanced technology that enhances the dynamic stability of the car, particularly when reacting to fast steering inputs or high cornering loads, such as are experienced during emergency avoidance manoeuvres.
AHA operates through the Vehicle Stability Assist (VSA) system and applies a light braking force, imperceptible to the driver, to the inner wheels when the steering wheel is turned. The result is increased vehicle responsiveness and stability, and a more satisfying driving experience.
Powerful and stable stopping power is ensured by the fitting of an all-disc braking system featuring 262 mm ventilated front discs and 239 mm solid discs at the rear. Electronic aids which boost braking power and enhance vehicle stability include: Anti-Lock Braking System (ABS), Electronic Brakeforce Distribution (EBD), Brake Assist (BA), VSA and Hill Start Assist (HSA).