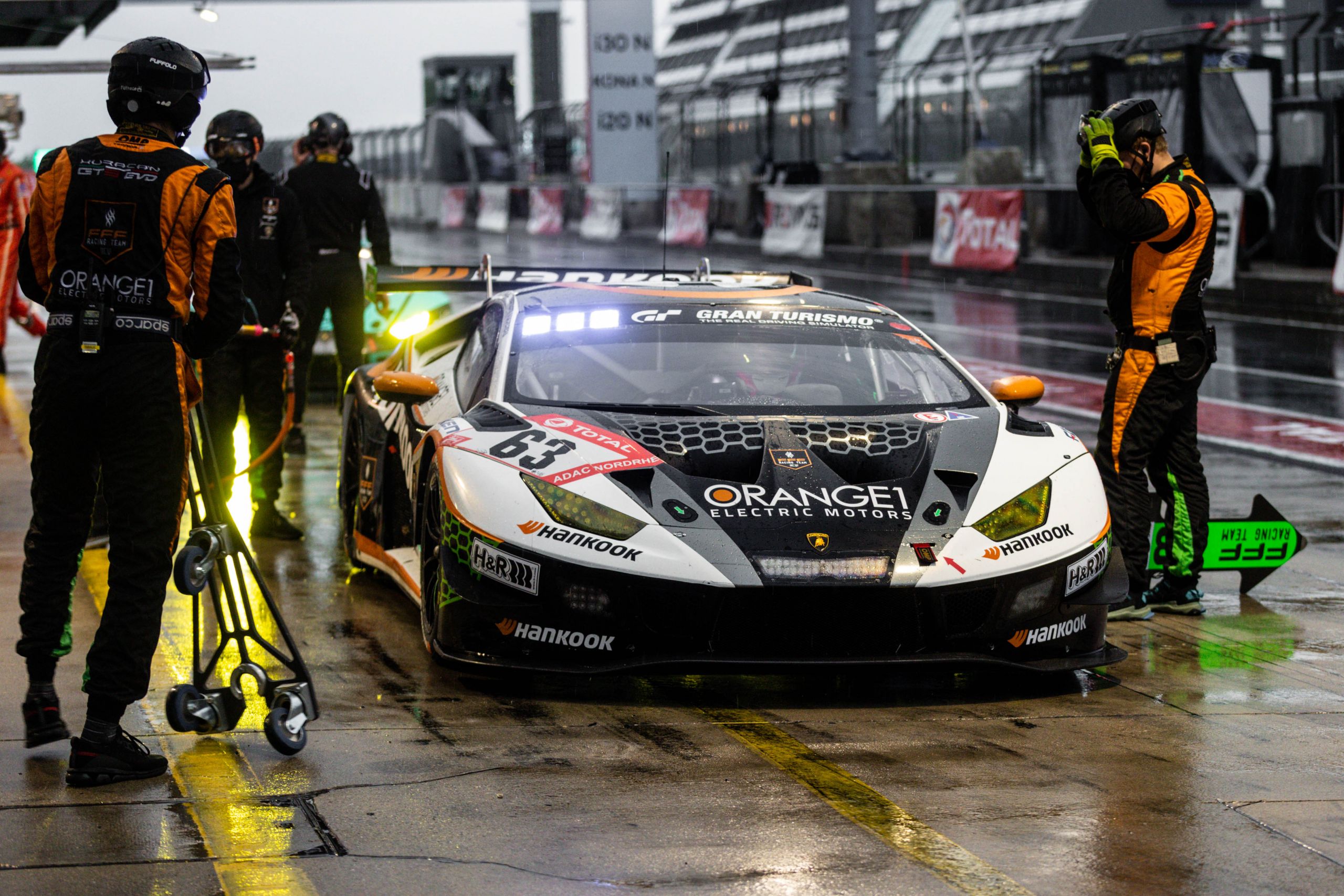 Hankook FFF Racing Team to start the legendary Nürburgring 24h hour race from 19th position
The Hankook FFF Racing Team is ready for the 49th edition of the ADAC Total 24h race at the Nürburgring. At the classic race in the Eifel, regarded as one of the greatest motorsport events in the world, the #63 Lamborghini Huracán GT3 EVO will start from 19th position. The weather in the Eifel region placed enormous demands on the 125 or so participating cars and their drivers during the multi-level qualifying process. Summer heat was followed by cooler temperatures and heavy rain replaced the sunshine. The Hankook Ventus Race was able to show its great potential, especially in dry conditions, as Mirco Bortolotti recorded the fastest lap in the three-hour Qualifying 2 on Thursday evening to reach first place.
The 49th edition of the legendary 24-hour race at the Nürburgring will start on Saturday at 15:30. The quartet of drivers, including the three Italians Giacomo Altoé, Marco Mapelli and Mirko Bortolotti alongside Franck Perera from France, will be starting from 19th place in the Lamborghini Huracán GT3 EVO. Throughout a qualifying process that now encompasses five levels, the team produced a strong performance in wildly varying conditions on the 25.378-kilometre combination of Nordschleife and Grand Prix circuit. In a heart-stopping finale to the penultimate qualifying session on Friday evening, Marco Mapelli was able to secure his position in the fifth and decisive time trial. Mirko Bortolotti was unable to complete a timed lap, due to the exceedingly difficult weather conditions with heavy rain and standing water on the track.
A total of 85 turns, a range of driving surfaces that include concrete banked turns, extreme compressions and knolls and the traditionally unpredictable weather all combine to make the "Green Hell" one of the toughest challenges in motor racing, anywhere in the world.
The 24-hour classic race in the Eifel will start on Saturday at 15:30. TV channel Nitro will broadcast the whole race live from 14:45. You can also watch the live stream for the 24-hour marathon under www.24h-rennen.de/en/live-en/. Current standings and results are available at www.24h-rennen.de/en/results/