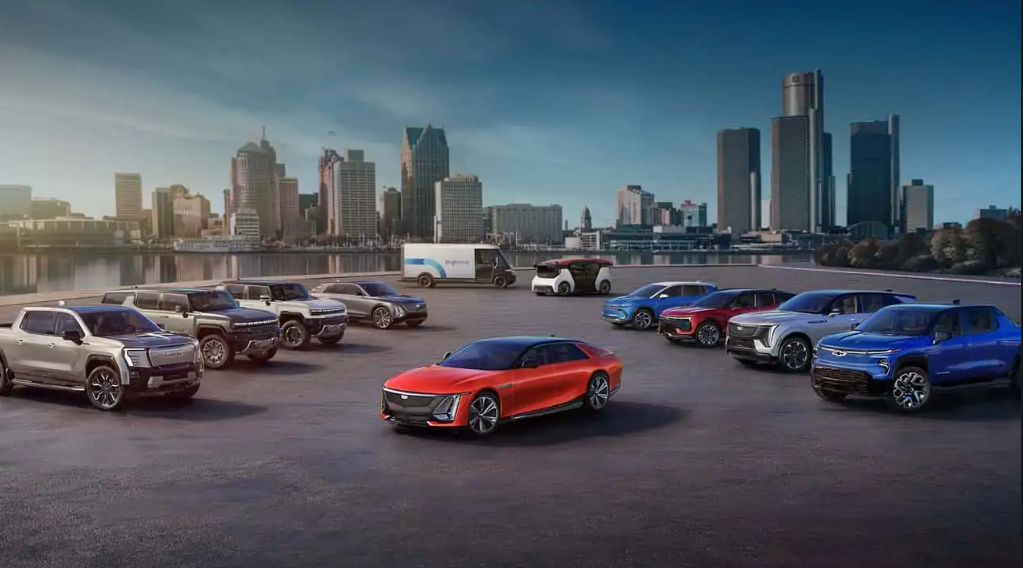 General Motors EV Sales Might Hit A Record Of Over 30,000 In Q4
The company says that the majority of production will consist of Ultium-based models.
When it comes to electric vehicles, General Motors is experiencing very challenging times, as things are not progressing as smoothly as they could. However, the numbers might finally noticeably improve this quarter. According to the company's Q3 2023 earnings report and presentation, the long-awaited ramp up of the Ultium-based models is finally accelerating. Let's recall that GM delivered a disappointing 15,652 all-electric vehicles in Q2 (including only 1,693 Ultium EVs) and 20,092 in Q3 (including 4,257 Ultium EVs) in the U.S.
The presentation says that during the third quarter, all-electric vehicle production amounted to roughly 32,000 and that the Ultium-based model accounted for around 40 percent (about 12,800). The volume of Ultium EVs "more than doubled" compared to Q2, which indicates that no more than 6,400 were produced in Q2.
These numbers reveal an interesting relation between production and customer deliveries, very clearly suggesting that the fourth quarter should be much better than the previous ones, with potentially more than 30,000 sales total.
Of course, this is not a very high level, but it might be the highest other than Tesla in North America (depending on Ford's progress, as Ford noted 20,962 units in Q3 and also is trying to improve).
Another interesting detail is that the production volume is expected to increase in Q4 and subsequent quarters, while the share of Ultium EVs (Cadillac Lyriq, Chevrolet Blazer EV, Chevrolet Silverado EV, and GMC Hummer EV Pickup/SUV) will increase to roughly two-thirds.
We can estimate that two-thirds out of 32,000 would be over 21,000, but if the total production volume is higher, then maybe we are talking about 25,000 units.
General Motors explains that it "made significant battery module production progress, currently installing and testing new high-capacity module assembly lines". The battery supply issues were mentioned previously as one of the reasons why the ramp-up was slow.
In 2024, due to the upcoming discontinuation of the Chevrolet Bolt EV/Bolt EUV models, the Ultium EV share will, of course, increase to 100 percent.