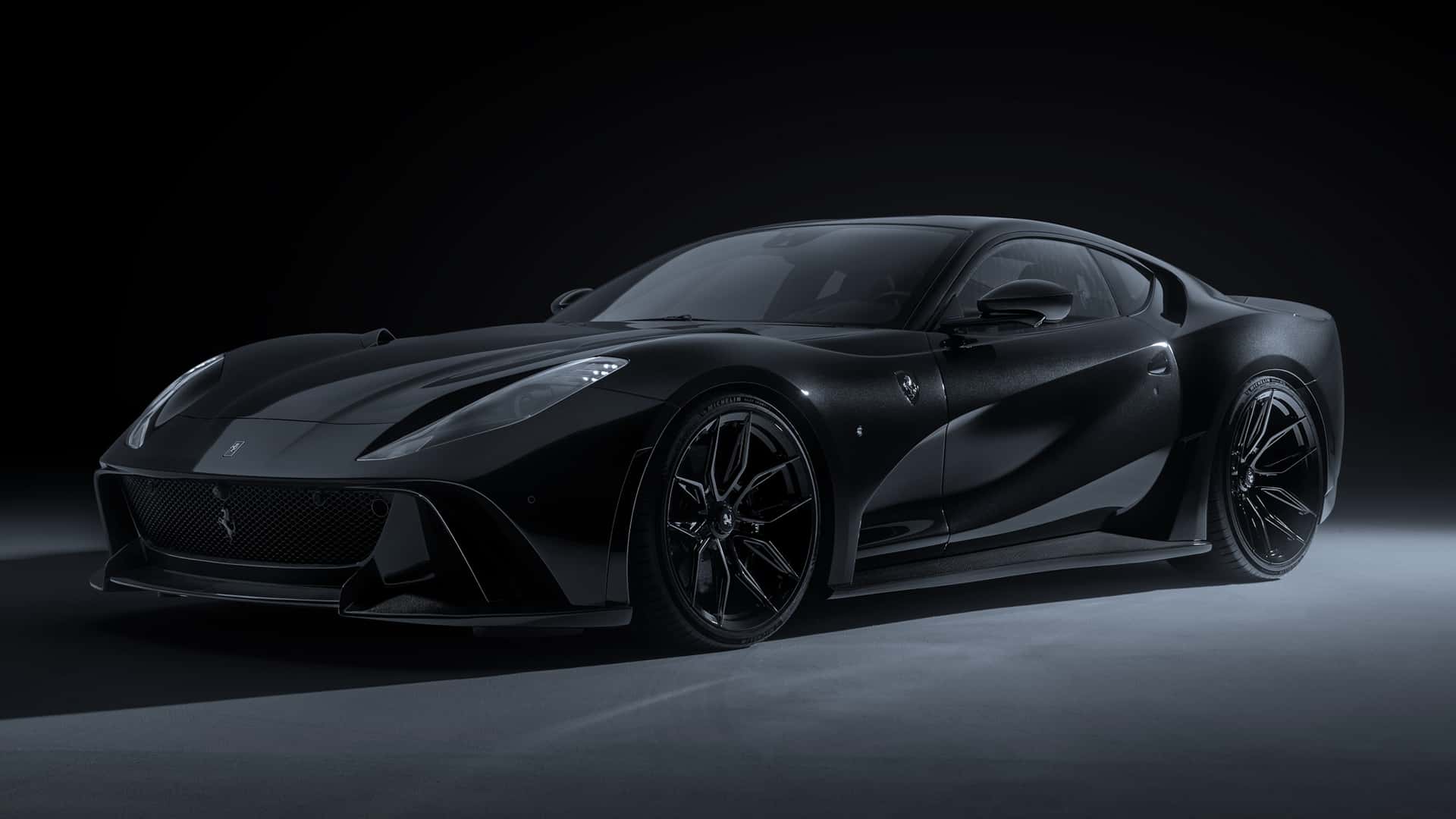 Ferrari 812 Superfast Gets 828-HP Tune, Widebody Kit From Novitec
Novitec has created three unique Ferrari 812 Superfast supercars. The aftermarket specialist has already sold the cars, which feature a wider body and an upgraded powertrain that makes more power.
The Ferrari 812 Superfast N-Largo S by Novitec features the brand's naturally aspirated 6.5-liter V12 engine. The tuner modified the engine's electronics and software, increasing the output to 828 horsepower (618 kilowatts) and 553 pound-feet (751 Newton-meters) of torque.
The stock 812 makes 789 hp and 530 lb-ft. The increase in output rockets the coupe to 62 miles per hour (100 kilometers per hour) in 2.8 seconds. Novitec increases its top speed to 214 mph (345 kph).
The engine breathes through a new Novitec high-performance exhaust with or without actively controlled butterfly valves. It's also available in stainless steel or Inconel.
Sitting at all four corners are the Novitec NF 11 N-Largo S wheels custom developed by Vossen, the staggered 21-inch front and 22-inch rear wheels. They feature a twin-spoke design. Custom sports springs lower the Ferrari's ride height by about 1.4 inches (35 millimeters), although an optional front-lift system can hydraulically raise the front by about 1.6 inches (40 mm).
Novitec also updates the Ferrari's styling. The N-Largo S has a new front fascia that flows into the wider front fenders and reduces front-axle lift. The tuner also widened the rear fenders, adding 5.52 inches (14 centimeters) to its overall width. New naked carbon rocker panels, a new rear diffuser, and an integrated spoiler help further improve the car's aerodynamics.
Novitec will build just three examples of its new Ferrari upgrade, and it has sold each one already. Each owner will exclusively individualize their car's cabin, with the tuner offering a wide selection of materials and finishes, including leather and Alcantara.