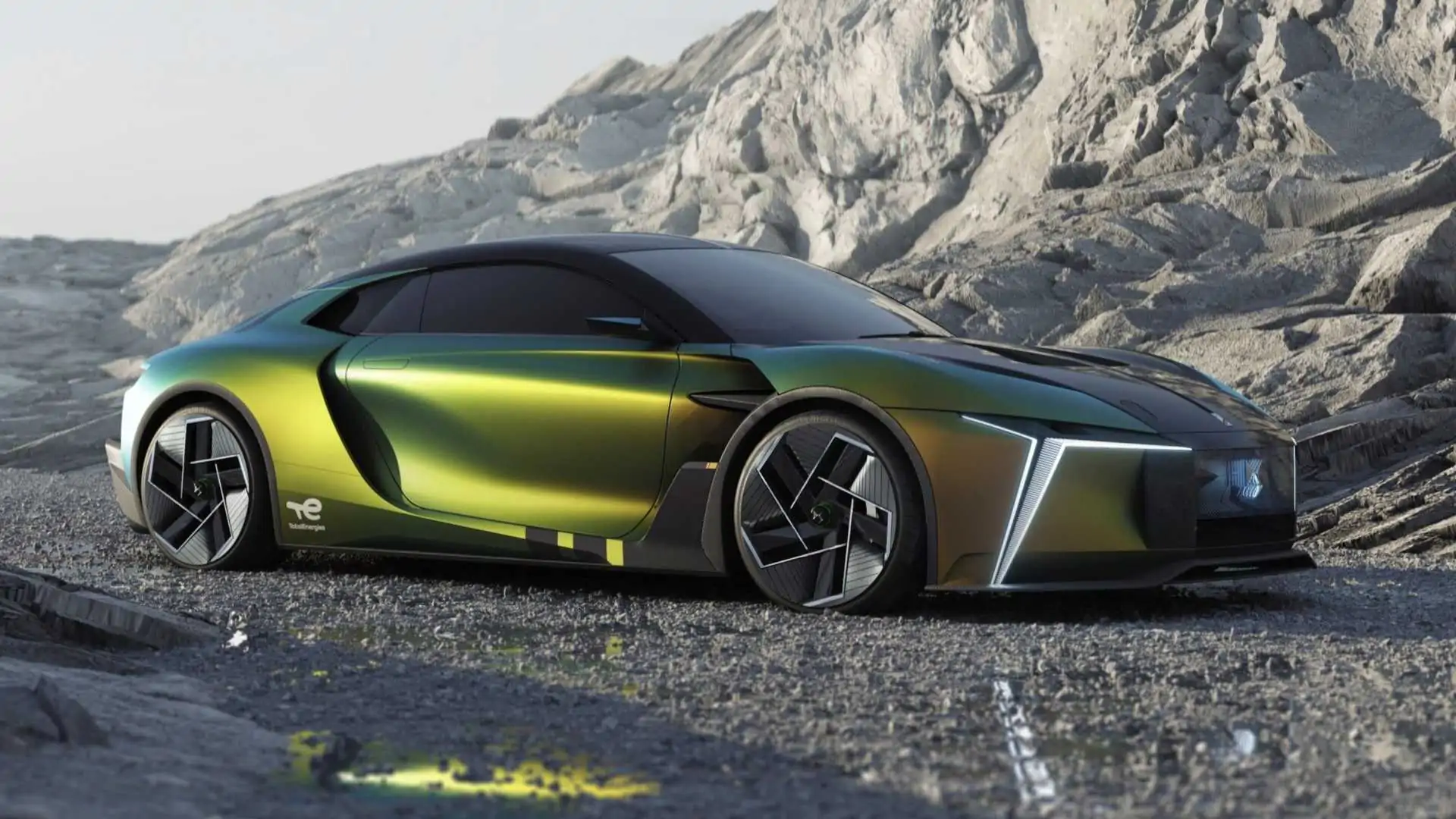 DS E-TENSE PERFORMANCE NAMED CONCEPT OF THE YEAR AT 2023 GQ CAR AWARDS
DS E-TENSE PERFORMANCE prototype has been named 'Concept Of The Year' at the 2023 GQ Car Awards. The awards, which this year only feature electric or plug-in hybrid cars, are focussed on selecting vehicles that are inspiring, interesting, have automotive integrity and get the judge's pulses racing.
DS E-TENSE PERFORMANCE NAMED CONCEPT OF THE YEAR AT 2023 GQ CAR AWARDS
DS E-TENSE PERFORMANCE has been developed by DS Performance, the motorsport division of DS Automobiles, as a high-performance laboratory in conjunction with the brand's championship winning Formula E programme and uses the same electric motors that can be found in the electric race cars. With 815hp on tap and a massive 8,000Nm of torque at the wheels, the DS E-TENSE PERFORMANCE can accelerate from zero to 62mph in just two seconds. Using 350kW charging, a full charge can be completed in just five minutes.
The prototype also points to the future of electrified vehicles by exploring whether regenerative braking alone is sufficient on future models, rather than using conventional brake discs and pads. Though regenerative braking is already available in most electric vehicles, the technology is currently used to complement conventional friction brakes – however the DS E-TENSE PERFORMANCE has allowed DS to explore whether regenerative braking alone could eventually be the sole method to slow cars down, helping to better recharge the battery in the process, and doing away with conventional technology.
Paul Henderson, Associate Editor of GQ, said: "DS has a secret – when they aren't making stylish and refined cars at perfectly reasonable price points, they like to be a little naughty. They let their designers off the leash, allow them to have the maddest ideas, and turn the results into magnificent concept cars like the DS E-TENSE PERFORMANCE. This jaw-dropping 815hp all-electric coupe is packed with Formula E tech and capable of going from 0-62mph in less than two seconds. It also comes with a 'scarab-effect interferential' paint job."
Julie David, Managing Director of DS Automobiles UK, said: "We're delighted that the GQ judges have recognised the brilliance of the DS E-TENSE PERFORMANCE prototype and the glimpse into the future of the DS brand and our future road cars. From 2024, every new model we launch will be electric and all our road cars will directly benefit from the technology developed by the DS Performance Formula-E programme."
Eugenio Franzetti, DS Performance Director said: "Motorsport has always been an extraordinary research and development tool, which uses the experiences gained in competition to progress the cars on the road. In this same way, concept cars are real laboratories of technology and design which inspire future cars for every day. DS E-TENSE PERFORMANCE is the perfect combination of experience derived from motorsport and a projection of the cars of the future. Directly derived from a Formula E car, it illustrates how far DS Automobiles' 100% electric cars will soon go."
The 2023 GQ Car Awards took place on the 21st February in central London.