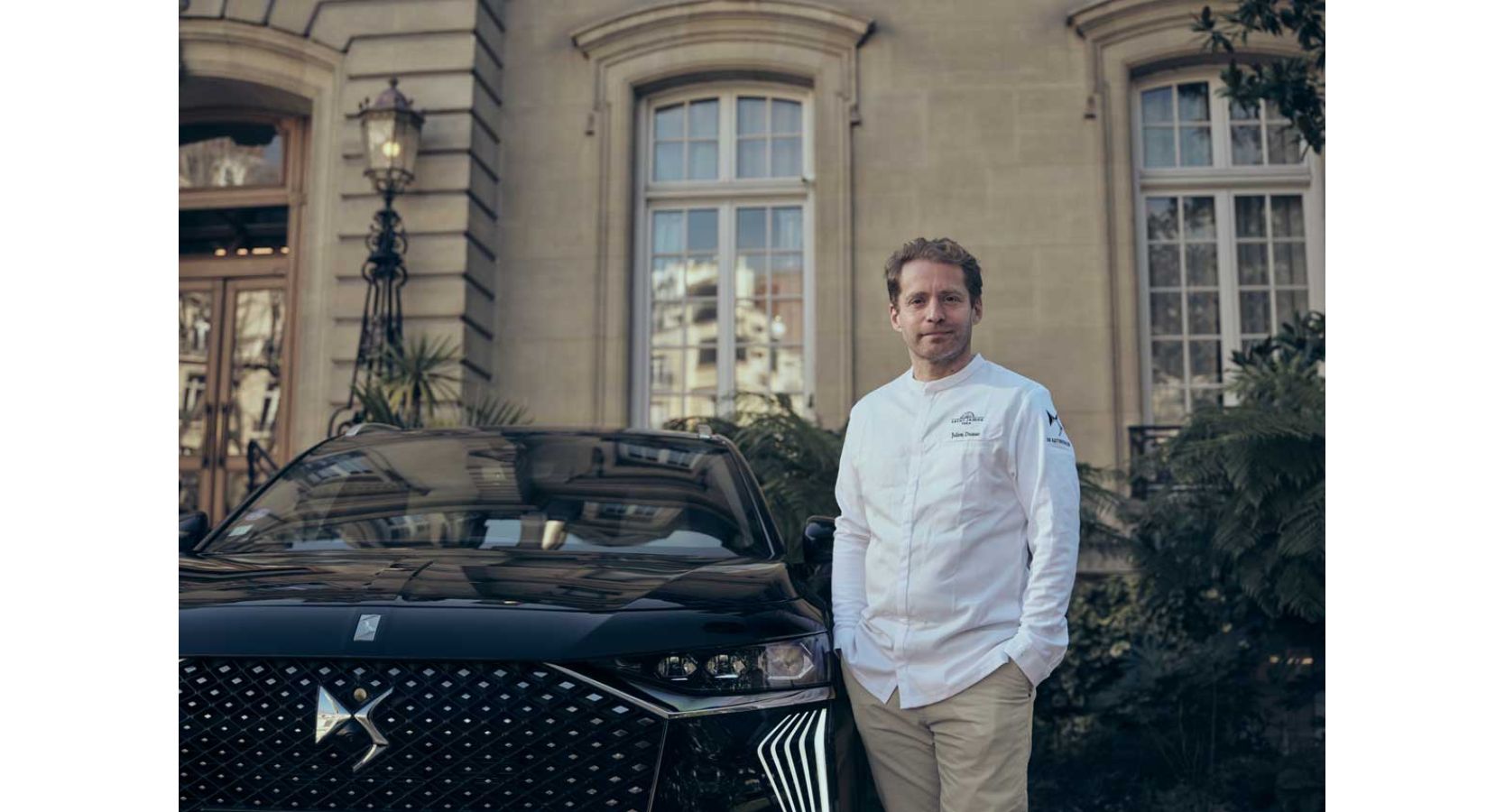 DS AUTOMOBILES IS CELEBRATING GASTRONOMY
A form of expression for DS Automobiles in the same way as culture and fashion, gastronomy is symbolic of the French lifestyle. Since its launch, DS Automobiles has explored many aspects of gastronomy. After having organised numerous incredible culinary experiences through our exclusive ONLY YOU PRIVILEGE programme, DS Automobiles is maintaining a foothold in gastronomy to carry on appealing to connoisseurs.
DS AUTOMOBILES IS CELEBRATING GASTRONOMY
Julien Dumas named DS Automobiles ambassador for gastronomy Since 2010, the French gourmet meal has been registered as an intangible cultural heritage by UNESCO. The pleasure of taste, the harmony between the human being and nature's produce, the careful choice of dishes among a body of recipes which doesn't stop getting richer, great products whose flavours work together, the combination of dishes and wines, the table decoration and special body language during tasting are identified as incredible expertise, ways of sharing and showing emotion. To support this commitment, Julien Dumas is becoming DS Automobiles ambassador for gastronomy. Michelin-Starred chef – working for the Bellefeuille restaurant in the Saint James Paris hotel – Julien Dumas offers seasonal cooking dedicated to nature. Passionate about his relationships with his suppliers, market gardeners, fishmongers and breeders, he prioritises the authenticity of artisan farmers and fisheries, by offering very high quality taste and nutrition. Julien Dumas is driven by these meetings and his travel, by the ocean, its fish, shellfish, seaweed and shoreline grasses. This escape is in keeping with an eco-friendly approach to cooking. As as well as DS Automobiles ambassador for gastronomy, Julien Dumas drives a New DS 7 E-TENSE plug-in hybrid, with the capability of driving up to 65 kilometres (WLTP cycle) in zero emissions mode. With its technology, the choice of materials and its elegance, New DS 7 E-TENSE is an invitation to the French Art of Travel. It is a perfect accomplice for exploring new ideas and meeting producers in search of quality products.