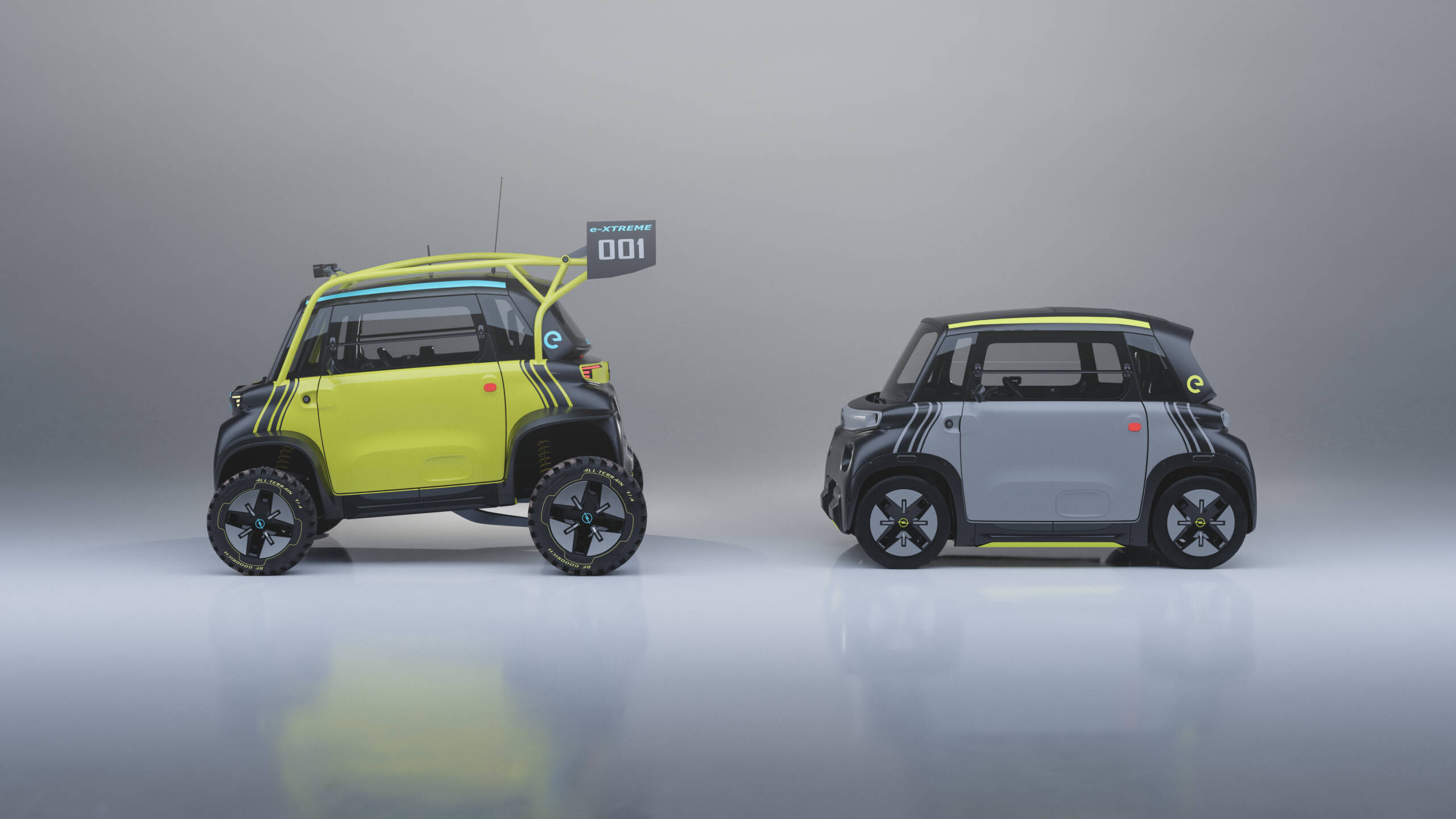 And the Winner is: Rocks-e Design Hack goes to "Opel Rocks e-xtreme"
A few weeks ago, Opel called on creative talents and design students to create their very own cool or even crazy Rocks-e design for the "Rocks-e Design Hack" – and the response was overwhelming. Young designers from around the globe took part in the social media contest.
And the Winner is: Rocks-e Design Hack goes to "Opel Rocks e-xtreme"
All-terrain, fully electric fun vehicle with wow factor
It was extreme in the best sense when the jury saw Lukas Wenzhöfer's Rocks-e design. And that's exactly what the 26-year-old industrial design student called his concept: "Opel Rocks e-xtreme". Wenzhöfer has been a fan of the innovative light motor vehicle for quite some time: "The Opel Rocks-e enables young people to be mobile and to enjoy an unfiltered driving experience. My concept takes these points and moves them to the extreme. The off-road capability promotes the feeling of freedom to reach any destination. And the increased sportiness promises more driving fun to show that electric mobility is more than just a commonsense solution," explained Wenzhöfer.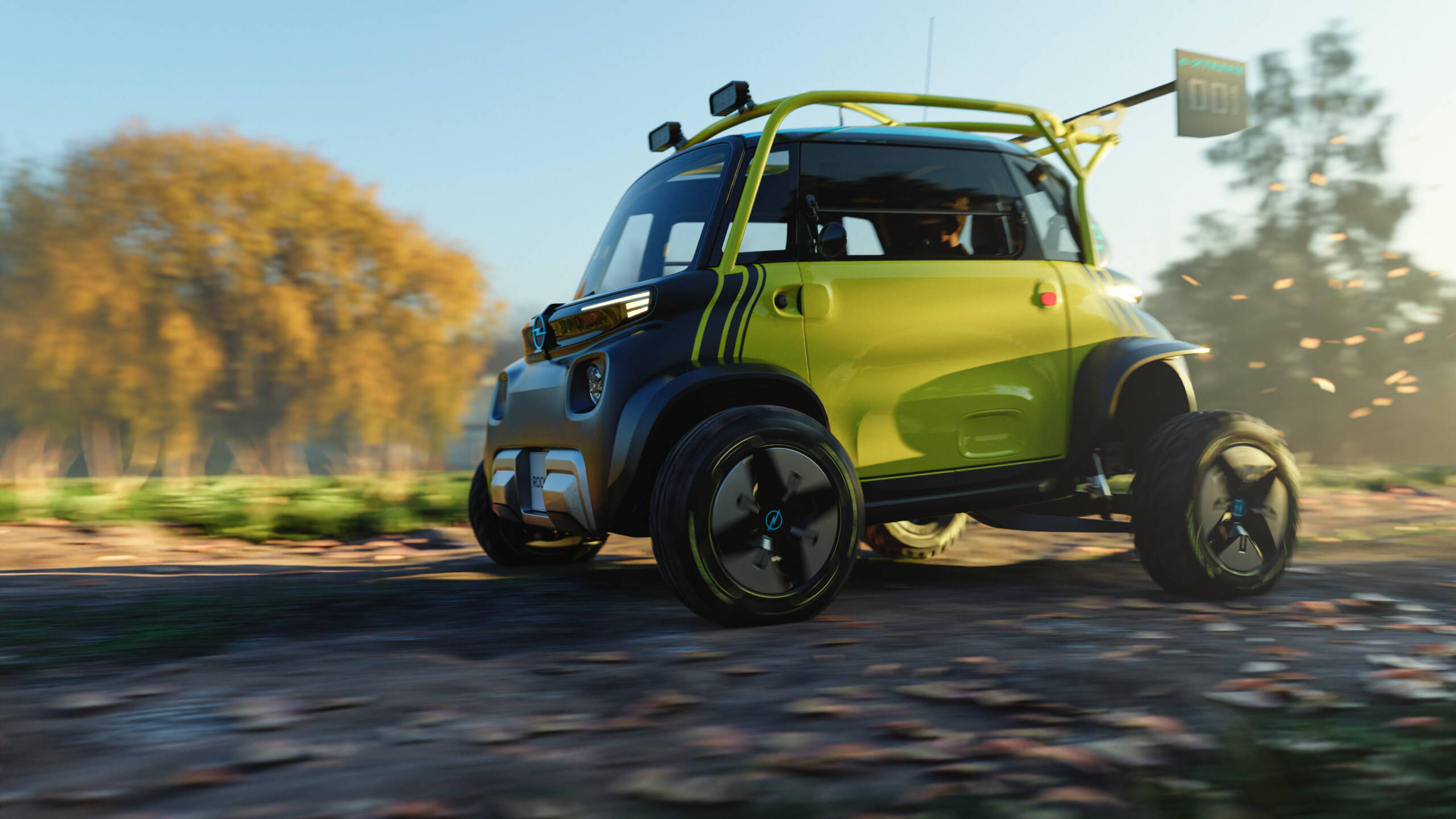 This resulted in an all-terrain, fully electric fun vehicle with wow factor. Distinctively outward-facing wheels for a wide, secure stance, double wishbones at the front, plus a bright yellow roll bar. Finally, at the rear, the large spoiler with the turquoise-coloured inscription "e-xtreme" and the number "001" show that this is an absolutely unique, battery-electric two-seater fulfilling one purpose: to offer pure driving fun "off the track"! "It was important for me to achieve a good balance between cool details and a clean overall impression in order to preserve the basic character of the Rocks-e and to remain true to the Opel design language 'bold and pure'," added the 26-year-old.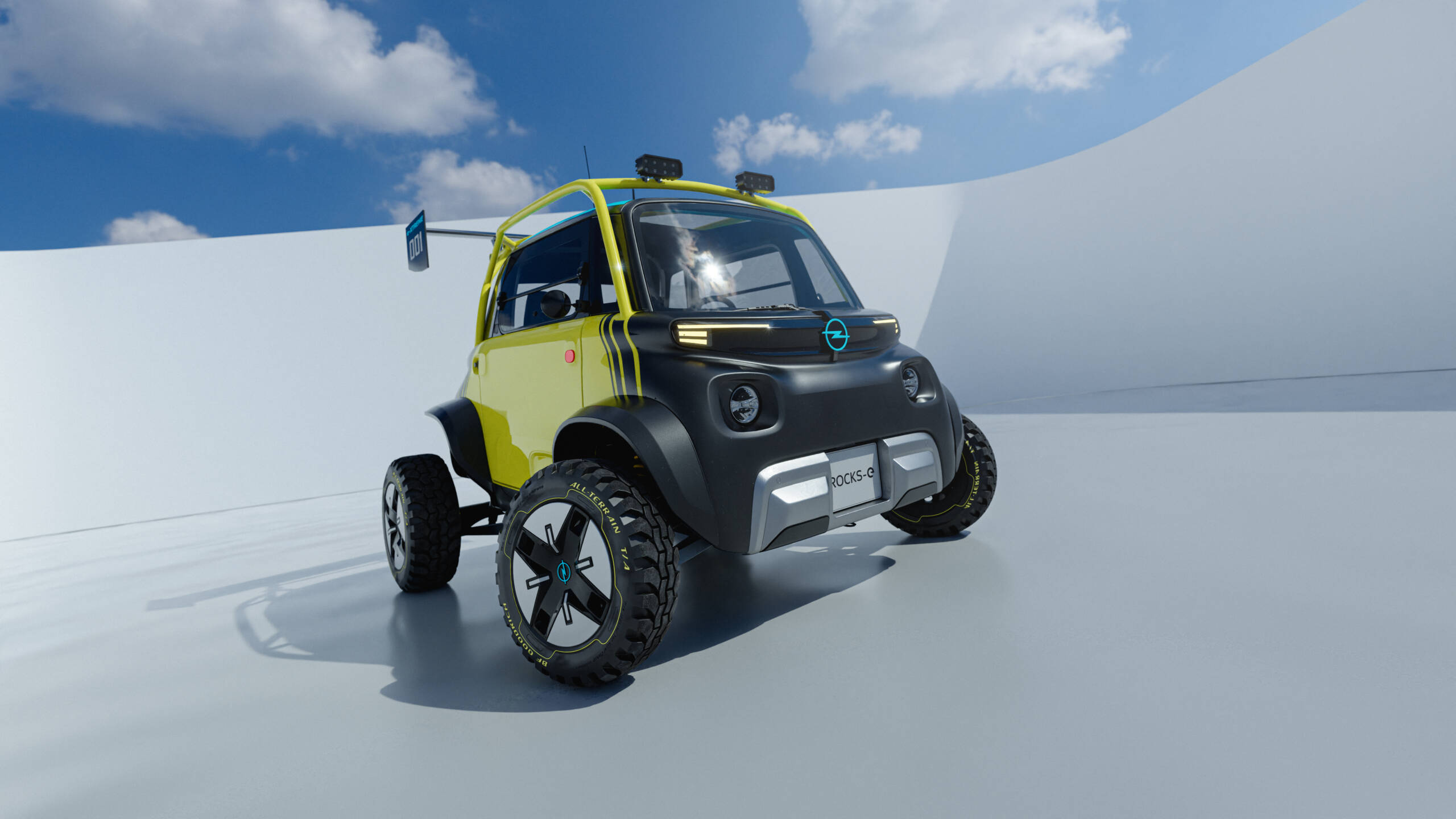 Driving fun that is worthy of an award and therefore won first place in the Rocks-e design contest. Even with its series design, the small electric city mobile brings a breath of fresh air to the light vehicle segment: with the "autonis" the Opel Rocks-e was recently voted "Best Design Innovation of 2022" in the "Mini Cars" category by the readers of the German magazine auto motor und sport. With their extravagant and in every respect unusual concepts, young creative talents have now confidently underlined how they want to convince the young generation even more of electric mobility and inspire them with the electric newcomer from Opel.