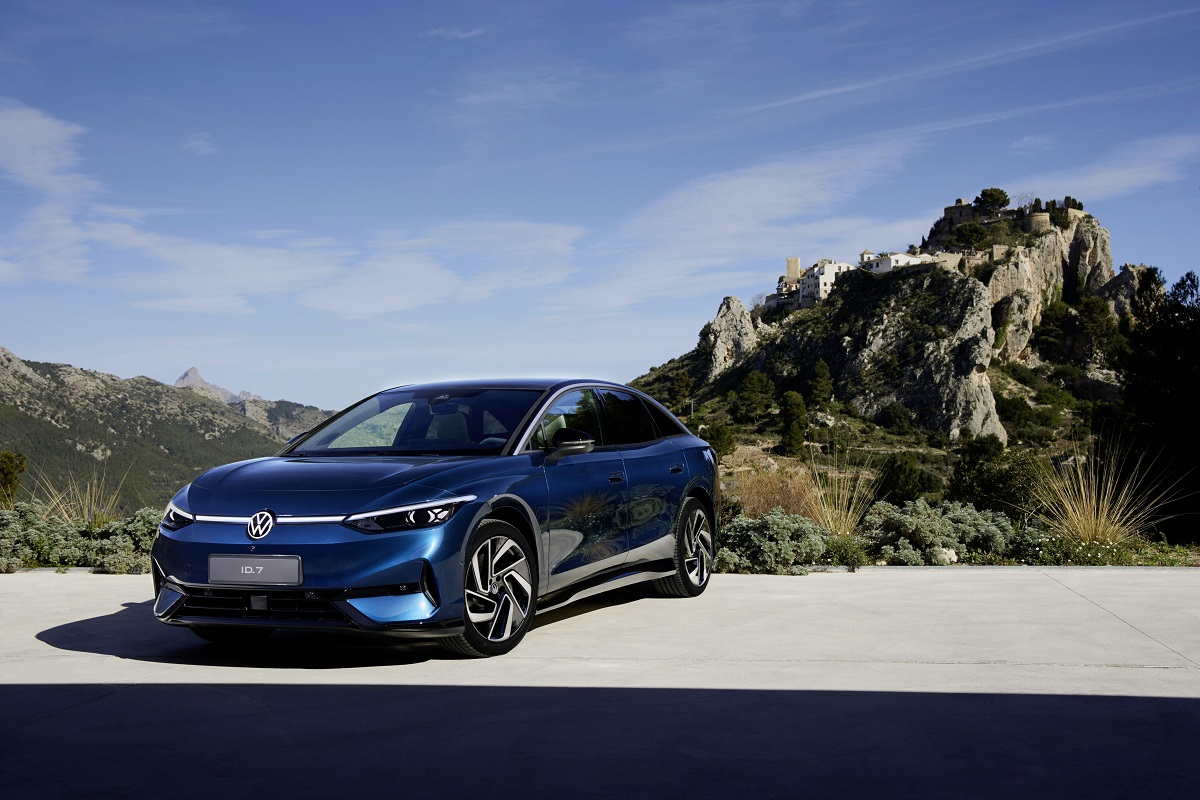 2024 VW ID.7 Station Wagon Offers Cavernous Cargo Space
The Volkswagen ID.7 will have the long-roof option, but not everyone will get it. The Volkswagen ID.7 will have the long-roof option, but not everyone will get it.
So far EV makers have studiously avoided the station-wagon segment, which is perhaps understandable as buyers these days are far more interested in crossovers and roomy hatchbacks, with the Kia EV6 coming closest to the traditional shape of a car-based station wagon.
This may change soon with Volkswagen revealing the first official images of the ID.7 Tourer.
The ID.7 sedan, of course, is headed stateside next year and is set to offer a Passat-sized alternative to the Tesla Model 3. But product plans of a long-wheelbase electric sedan also make a longroof easily achievable with just some different bodywork.
Set to be based on the MEB platform just like its four-door sibling, the ID.7 Tourer will serve up 19.2 cubic feet of interior space with the back seats in their upright and locked positions. But with the second row of seats folded down, the Tourer will promise nothing short of 60.5 cubic feet of cargo space.
"The ID.7 limousine (sedan), which has already been presented and is currently launching in Europe, is an extremely aerodynamic Volkswagen with a Cd-value of 0.23," the automaker notes. "The Cd value of the ID.7 Tourer is almost the same: 0.24. The elegant and powerful design of the elongated hatchback version can also be guessed despite the unique Indian summer camouflage."
If the specs remain identical, we can expect a choice of 77- and 86-kWh batteries, with the larger offering a range of 435 miles in the WLTP cycle. A rear-drive layout at launch should provide the model 282 hp and 401 lb-ft torque, which will also make it quite a bit more powerful than the ID.4 at launch, which relied on a 201-hp motor.
Of course, there are a few reasons why there are only a handful of internal combustion station wagons currently on sale.